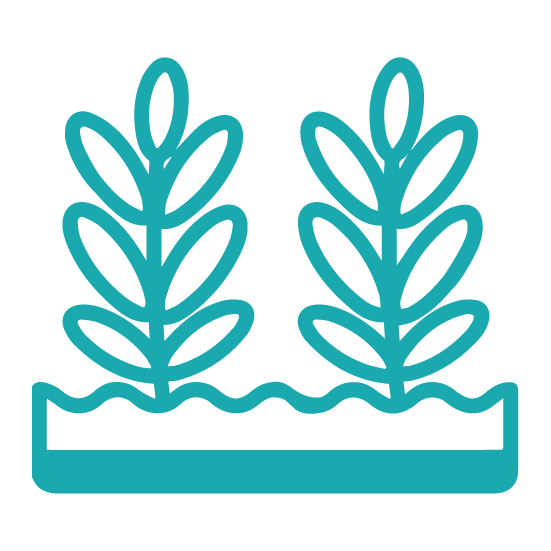 A GARDEN THAT
GROWS STRONG IN
THE BOWELS OF THE EARTH,
35 METERS DEEP
Underground Naples, among the many didactic-scientific activities available to its visitors, also offers the Hypogeum Gardens.
Born from an initiative on the eve of Expo 2015, this garden in the bowels of the earth, located precisely 35 meters deep, protects plants from various factors: acid rain, smog and fine dust.
The growing awareness of how much the quality of the ecosystem in which crops destined for human nutrition are developed conditions the quality of our diet, has led Underground Naples to start a phase of botanical experimentation for its subsoil which, with its gardens, is open to an audience of Italian and foreign visitors, students and university and botanical researchers who use the Hypogeum Gardens for scientific research.
The humidity of the air and the ground with its Ph, the environmental temperature and more generally the microclimate are constantly monitored and correlated with the external climatic parameters.
Sunlight, a determining element for chlorophyll photosynthesis, is replaced by that emitted by special lamps which guarantee the transformation of carbon dioxide and water molecules into glucose as a nourishing element for plants and oxygen that is transferred from the leaves to the environment.