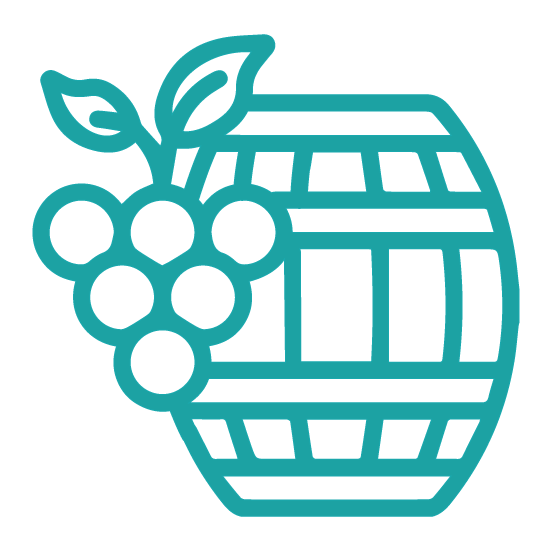 IN THE TUFFACEOUS CAVITIES
OF UNDERGROUND NAPLES
WE HAVE A WINE
WITH UNIQUE
CHARACTERISTICS.
Wine is undoubtedly among the oldest products in the Western world, particularly in southern Europe, where the climate helped the grapes grow.
The Greeks established the subdivision of the liquid starting with the cutting one, to arrive at the light type, according to the desired caloric degree.
Among the most ancient wines from the Magna Graecia area (Campania-Calabria-Basilicata-Puglia) and from Greek Sicily there are Cirò calabro, Negroamaro from Puglia, Aglianico del Vulture of Lucan origin, Aglianico from Campania and Sicilian Grillo.
Papinio Stazio, in his writings, repeatedly spoke of Neapolitan wines. Horace, as a good connoisseur, exalted the "mareotic" wine made from Greek grapes transplanted to Posillipo.
Lucullo built a villa for himself, where Castel dell'Ovo was subsequently born, and made it famous for its libations.
Seiano did the same thing in Coroglio, Virgilio in Marechiaro and the Emperors Tiberio, Claudio and Nerone during their periods of stay in our city.
The best wines of the Empire were those from the Greek vines planted in the colonies and others such as white Capri, Vesuvius red, Falerno, Gragnano and Ischia sparkling one, with which the Neapolitans celebrated all the anniversaries.
The wine qualities strengthened in the Middle Ages with the addition of Asprino, Taurasi, Solopaca and Radanello.